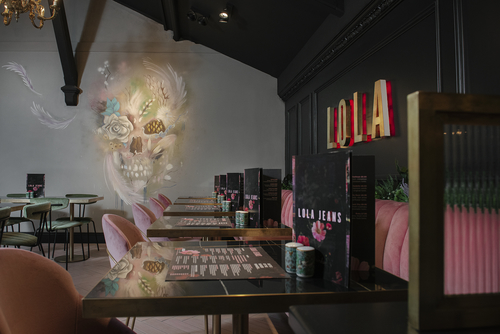 A popular Newcastle bar group enjoyed a safe and successful reopening after investing in a state-of-the-art environmental hygiene solution focused on long-lasting protection for customers and staff.
The Lola Jeans group, which operates bars in Newcastle and Tynemouth, invested in the Nexus EnviroGuard™️  microbial treatment for each site, created in partnership with Nexus and environmental health specialist Michael Rollins, to ensure customers and staff were as safe as possible when reopening on July 4th.
The treatment applies a permanent mono-molecular layer, preventing infection spreading from touched surfaces by creating a double protective barrier between surface and hands, mitigating cross contamination and breaking the chain of infection.
The antimicrobial products have undergone more than 100 independent laboratory efficacy standards tests and are proven to remain effective over extended periods of time providing on-going antimicrobial protection between environmental surface cleaning and regular hand washing opportunities.
Lola Jeans, which employs around 50 people, chose this option as they planned their reopening in a bid to provide staff with confidence upon their return.
Paul Sample, owner of Lola Jeans, said: "We weren't going to open until we were sure we could provide the strongest guarantee possible when it comes to the safety of our staff and customers. We set ourselves the standard of going above and beyond what was expected.
"There are a lot of options out there for businesses like ourselves, however many don't provide you with the long-lasting safety that this programme does.
"We have had exceptional feedback from staff and customers as we reopened.
"This has been a difficult period for everyone but we are back and looking to continue with our growth strategy, supported by the knowledge that our operation is safe and sustainable with the EnviroGuard™️ programme."
Nexus supports the EnviroGuard™️ treatment with training for clients on how to ensure safety going forward, implementing hygiene practices designed to maximise the benefit of the treatment.
Managing Director Jot Engelbrecht said: "The last few months have seen so many different sectors try to adapt to a rapidly changing environment and evolving guidelines.
"We set ourselves apart by providing a long-lasting environmental hygiene solution and are delighted that Lola Jeans received great feedback from staff and customers following their reopening."